Jury retires in Mark Duggan gun trial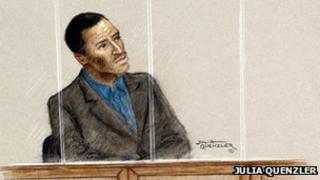 A jury has retired to consider its verdict in the trial of a man accused of supplying a gun to Mark Duggan minutes before he was shot by police.
Mr Duggan, 29, was shot by police on 4 August 2011 and a gun was found nearby, a Snaresbrook Crown Court heard.
Kevin Hutchinson-Foster, 30, denies selling or transferring a prohibited firearm to Mr Duggan between 28 July and 5 August 2011.
Mr Duggan was shot dead in Tottenham in north London, the court heard.
Mr Duggan's death sparked riots in Tottenham, which led to disorder in a number of English cities and towns.