EastEnders actress Gemma McCluskie killed by brother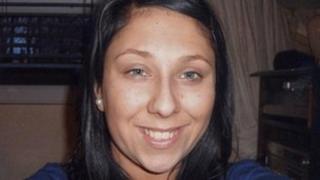 The brother of former EastEnders actress Gemma McCluskie has accepted responsibility for her death.
Tony McCluskie, 35, will face a trial on 14 January at the Old Bailey where the issue will be whether it was murder or manslaughter.
The torso of Miss McCluskie, 29, was found in Regent's Canal, east London, on 6 March. More body parts have since been removed from the canal.
The actress played Kerry Skinner in the BBC soap in 2001.
She was last seen on 1 March at the opening of the £650m Royal London Hospital in Whitechapel.
McCluskie, of Pelter Street, is accused of killing her in the days leading up to 6 March.
Family and friends had appealed for help in finding her, including her former co-stars Natalie Cassidy and Brooke Kinsella.