Inner London second home ban not backed by councils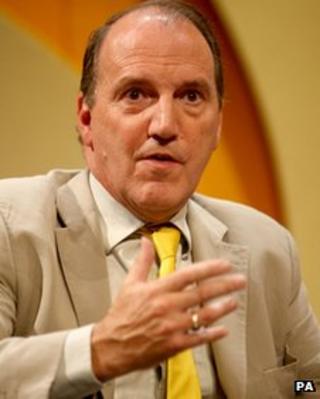 Only one out of the 12 inner London councils have said they would support a proposal to ban people from buying second homes.
Last month, Liberal Democrat MP Simon Hughes said that inner London second homes were are a serious problem and were pushing up house prices.
The MP for Bermondsey and Old Southwark wants councils to have powers to make certain properties off limits.
But only Lewisham Council has expressed an interest in using the powers.
'It is madness'
And senior Conservative sources said there was "little to no chance" it would ever become coalition policy.
A Southwark Council spokesman said: "How do you go about policing it?
"What about the foreign investor, or someone who uses a front man?
"How are people going to be prosecuted?"
He added: "It is madness."
Research by the Smith Institute has suggested that last year 60% of new build properties in central London were purchased by foreign buyers, who spent about £5bn.
That is equivalent to the government's affordable housing budget for all of England for four years.
Mr Hughes's proposal is set to be discussed later during the Lib Dem conference.