Amanda Telfer death: Window frame was 'propped up'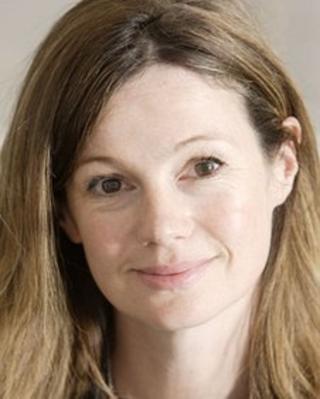 A half-tonne window frame which crushed a lawyer in central London was propped up against a wall, an inquest heard.
Amanda Telfer, 44, died at the scene after a wooden frame of a ground-floor window in Hanover Street, Mayfair, fell on her last Thursday.
Westminster Coroner's Court heard the 13ft (4m) by 13ft frame which struck her had been propped up against a wall.
In a statement, her family said: "To us Amanda was, is and will always be a wonderful and special person."
They added that their only consolation was "she was so happy on the day she was taken from this world".
"What happened is all very painful, and yet seems unreal," they added.
The inquest heard that people lifted the frame off Ms Telfer, of Mill Street, Southwark, south London, before help arrived.
Members of the public and paramedics tried to resuscitate her but she was pronounced dead at the scene 30 minutes later.
Coroner Dr Fiona Wilcox opened and adjourned the inquest as investigations by the Metropolitan Police and Health And Safety Executive continue.
No-one from Ms Telfer's family was present at the inquest.
'Extremely talented lawyer'
The building from which the window frame fell, 5 Hanover Square, is a multimillion-pound development comprising six floors of office space.
The ground floor is in the process of being turned into an art gallery and scaffolding had been removed from the outside of the building a few weeks ago, people in the area told the BBC following the incident.
A post-mortem examination gave the cause of death as blunt force trauma.
Ms Telfer had worked at Keystone Law since 2005, the offices of which are located yards from where she died.
She specialised in libel, defamation and privacy law and was described as "extremely talented" by the firm.
She had also volunteered as an investigator for the charity Reprieve, which supports death row prisoners and inmates at Guantanamo Bay, and previously worked for publisher Random House for more than six years.