Youth violence falls following London gangs crackdown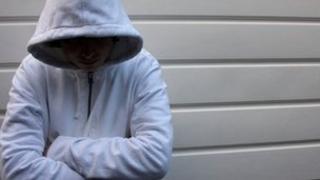 Serious violence among young people in London is falling since a crackdown on gangs began, the Met Police has said.
Youth violence was cut by 34%, equating to 1,000 fewer victims, since the launch of the Trident Gang Crime Command in February, the force said.
Knife injuries involving those under 25 are down 29%, and the times a gun has been fired has dropped by 21%.
The unit was set up to spearhead a renewed and long-term approach to tackling gangs.
Since April, more than 1,500 known gang members have been arrested, many charged with serious offences and 125 weapons taken off the streets across London, a Met spokesman said.
'More to come'
Commissioner Bernard Hogan-Howe said: "We know gangs are responsible for a lot of violent crime which is why the work of this command is so important.
"It is early days but it seems this dedicated team is making a difference in tackling gang crime.
"It is part of our Total Policing approach. There is more to come."
Officers have also been working to divert young people away from joining gangs by supporting a number of mentoring schemes, as well as substance misuse programmes and helping with housing issues.
Mayor of London Boris Johnson said: "By cracking down on gang activity we are successfully bringing down knife and gun related crimes.
"There is no place in our city for youth violence and we are doing everything possible to stop young people being lured into criminal networks."