Sean Rigg inquest: Inquiry into policeman's evidence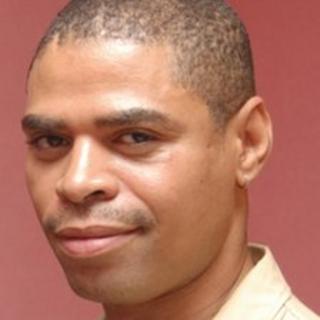 The police watchdog is to investigate the evidence given by an officer during an inquest into the death of a schizophrenic man who died in custody.
The inquest ruled police used an unsuitable level of force before the death of Sean Rigg at Brixton station in south London in 2008.
Mr Rigg, 40, was held after a claim he had attacked passers-by in Balham.
The Independent Police Complaints Commission said it will look at the information given by Sgt Paul White.
Southwark Coroner's Court had been told Mr Rigg, a Karate expert, had not been taking his medication.
'Absence of leadership'
Returning a narrative verdict, jurors found police handling of the death had showed an "absence of leadership".
Coroner Andrew Harris said: "The level of force used on Sean Rigg whilst he was restrained in the prone position at the Weir estate was unsuitable.
"In addition, there was an absence of leadership.
"This led to a failure to take appropriate control of the situation."
Mr Rigg, who had a history of problems with the law, was living at a hostel run by Penrose Housing Association in Fairmount Road, Brixton.
Staff there called 999 just before 17:00 BST when he smashed up a gazebo and threatened staff.
Over the next three hours, staff at Penrose made another four emergency calls to police, but help had not arrived.
By 20:00, when they made their final call, he had left the hostel and was then reported to have attacked a young couple.
Within 10 minutes of the report, he was restrained by three police officers on the Weir Estate in Brixton.
Final call
Later that evening he collapsed at Brixton police station suffering from a heart arrhythmia, which was the medical cause of Mr Rigg's death.
The court heard he had been physically fit before he died.
The jury found police restrained Mr Rigg in the prone position for eight minutes while he was being arrested, a length of time that "more than minimally" contributed to his death.
In 2009, the Independent Police Complaints Commission (IPCC) sent a file to the Crown Prosecution Service (CPS) to consider charges of common assault against four officers, but the CPS decided not to prosecute because there was "insufficient evidence".
A statement from the IPCC said: "Following a referral from the Metropolitan Police Service the IPCC is independently investigating the information provided to both the IPCC and the inquest by Sgt Paul White. "
The Met said it had no comment to make on the IPCC investigation at this stage.