Eva Rausing death: Police wait to quiz husband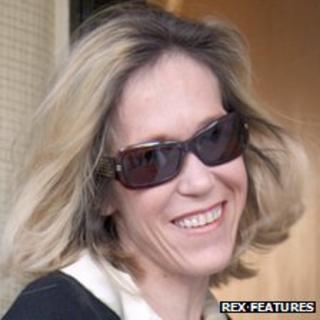 The husband of Eva Rausing is not medically fit to be questioned about her death, an inquest has been told.
The 48-year-old's body was found in her Belgravia home in west London on Monday after police arrested Hans Kristian Rausing for alleged drug offences.
Westminster Coroner's Court heard Mr Rausing, whose family made billions from the Tetra Pak carton firm, was being held on suspicion of murder.
Post-mortem tests on Mrs Rausing were inconclusive, the court heard.
The results of further examinations are awaited.
Det Insp Sharon Marman, from the Metropolitan Police, spoke at the hearing and said Mr Rausing, 49, had been stopped in Wandsworth, south-west London, on suspicion of driving under the influence of alcohol or drugs on Monday.
Officers found drugs in his car and when they searched the couple's home they discovered Mrs Rausing's "lifeless body".
Drug charges
She added: "He has been arrested on suspicion of her murder and we await notification of when he will be fit to be interviewed."
There was no comment on how long Mrs Rausing's body had lain in the five-storey Georgian townhouse in Cadogan Place.
It is thought a decision on when the mother-of-four's body will be released will be made next week.
The inquest heard there will be a private hearing to review the case on 5 October.
In 2008, Mrs Rausing and her husband faced drug charges after crack, heroin and 52g of cocaine were found in their home.
Mrs Rausing had been arrested after she allegedly tried to smuggle small amounts of crack cocaine and heroin into the US embassy in London.
Charges were then dropped and a caution issued instead.
Mrs Rausing had been the UK patron of international drug abuse prevention charity Mentor and the couple also provided financial backing to Action on Addiction.
In 2010 Forbes ranked Mr Rausing's father, Hans Rausing Senior, as the 64th richest man in the world, worth an estimated $10bn (£6.45bn).
The family made their fortune from the Tetra Pak milk carton, patented by Ruben Rausing in 1946. Tetra Pak is a part of the Tetra Laval Group.