Woman sentenced over £24,000 housing fraud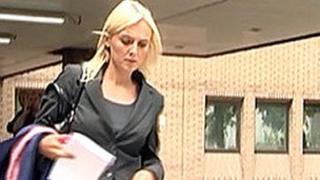 A woman who made more than £24,000 illegally sub-letting her council home has been given a suspended jail sentence.
Kelly-Louise Goatley, 29, was given her flat near Hyde Park by Westminster City Council in 2000 as she was in priority need. She paid £440-a-month rent.
But Goatley sub-let the flat on at least two occasions, charging more than £1,400-a-month in rent.
She was jailed for nine months, which was suspended for two years.
Goatley was also ordered to carry out 140 hours community service.
Southwark Crown Court heard the £29,000-a-year bank secretary was paid housing benefit for a time and lived with her boyfriend or mother while collecting the rent from her unsuspecting tenants.
The fraud was brought to the attention of the council via its whistleblowing hotline in February 2011.
Australia visit
Westminster's investigation found she had lied to the council about where she was living and that she had told the lettings agency, which handled the property for her, that she owned the flat.
When contacted by the investigating housing officers, she claimed she had permission from the council to have a friend stay at the flat in Gloucester Terrace while she went to Australia.
But later, when questioned under caution, she admitted illegally sub-letting the flat and that she never went to Australia.
She had been paid a total of £37,370 in rent and made a profit of £23,743.
The court heard she was also paid housing benefit to pay rent on the flat from February 2010 and July 2010.
On sentencing, Judge Anthony Pitts said: "Your dishonesty deprived others in need."
Westminster Councillor Jonathan Glanz said: "This tenant was both stealing from the taxpayer and stealing a housing opportunity from someone else.
"To add insult to injury, she used a letting agent to make her activities appear above board."
Goatley was also ordered to pay £2,000 in court costs.