The London workforce not receiving a Games bonus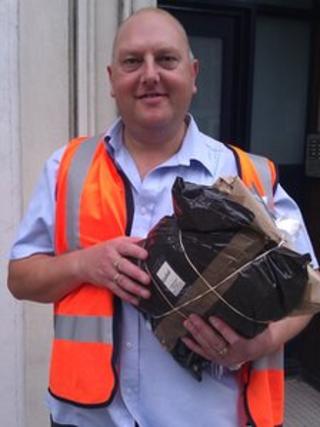 Hundreds of workers employed on London's 'Boris bike' hire service have become the latest people to secure a bonus for working over the Olympic Games.
It seems each day brings another group of workers demanding a golden £500. The bus drivers are protesting, hot on the heels of London's train and Tube workers.
But what about the majority of Londoners who will not be receiving extra money for their added time and hard work?
Asked if anyone in the Olympic Stadium's borough, Newham, would be receiving a bonus, a press officer answered: "No, we're all just going to have to work bloody hard."
And that seems to sum up the resolve of most of London's unsung heroes - the shop workers putting in extra hours, the hauliers who will work through the night to get deliveries made, the postal workers who could well find themselves sitting in their van cabins clocking up unpaid overtime.
British Transport Police officers will not be paid bonuses and like many others, they are subject to leave restrictions during the Games.
Postman Paul Robinson said he would have to work longer hours to account for the extra traffic expected. He will not be getting an Olympics bonus.
He said: "I think people should get money. I think it's a bit too much, the disruption for people.
"They did offer us two hours' overtime but you have to complete your route whether you do it in the time or not."
Dave Choo, who runs a tourist stand in Oxford Street, central London, also believes staff should be remunerated.
He said he would pay his staff a bonus if the stall brought in extra money over the Games.
'Extra trouble'
At the other end of the spectrum are the people working for the Olympics completely free of charge.
A 44-year-old Olympics volunteer from Gerrards Cross, Buckinghamshire, believes transport workers have the Mayor of London "by the short and curlies".
He said: "By the time the Olympics opens we'll have done 250 hours of rehearsal for the opening ceremony free of charge. How many weeks' work is that for a bus driver?"
On top of that, he will work 11 eight-hour shifts at the volleyball competition.
He said: "They are long days if you are getting paid. They are even longer if you're not getting paid.
"I know people who are using annual leave to volunteer for the Olympics.
"A bus holds 52 people this week and will hold 52 people next week."
London Underground (LU) agreed in May that drivers could earn bonuses of up to £1,000.
Boris Johnson explained his position earlier to BBC London 94.9.
"I think the key thing is are people genuinely doing extra work?
"That's why we did what we did with the LU workers. It's where people are genuinely being put to extra trouble, extra labour. I think it's fair to compensate them and that's a principle I defend."
People are nervous to divulge their names and risk their jobs when asked their opinion on the issue.
A haulier working for shoe shop Clarks when asked if he would receive an Olympics bonus, answered: "What do you think?
"I've got to do nights. I've never done them before. We'll get overtime though. The big issue of today's world isn't it? Bonuses."
A 25-year-old worker from Harrods said: "We are not getting any extra, just standard overtime, but it's compulsory.
"Sunday trading will be extended till 8pm through the Olympics.
"It's London and it's the Olympics and you should just get on with it. I don't think people should be asking for extra money at every chance."