PC accused of lying over Sean Rigg death in custody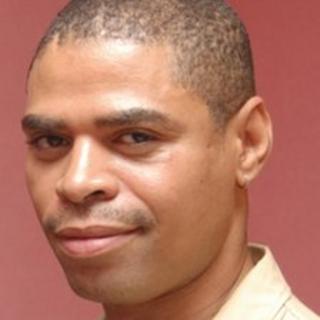 A Metropolitan Police officer has been accused of lying in a "ruse" to cover up police blunders over the death in custody of a man with schizophrenia.
Physically fit musician Sean Rigg, 40, died at Brixton police station in south London in 2008, after being arrested for attacking passers-by in Balham.
PC John Rees was accused at the inquest into Mr Rigg's death of trying to make it appear police responded quicker to calls about him than they really did.
The PC denied misleading the jury.
In his original witness statement, given months after the death, PC Rees claimed he and his colleague PC Andrew Combden arrived at the hostel where Mr Rigg lived at 19:40 BST on 21 August 2008, before he had been taken into custody.
But CCTV evidence showed the pair arriving at about 20:10 BST, by which time Mr Rigg was being held in the caged area at Brixton police station where he collapsed and died.
'Cover up'
Representing Mr Rigg's family at the inquest at Southwark Coroner's Court, Leslie Thomas suggested PC Rees was lying to cover up the police's failure to attend previous calls from the hostel in Fairmount Road, Brixton, before the musician was arrested.
Mr Thomas said: "Was this an attempt to cover up the inadequacies of the police's response?
"Was it an attempt by police to deal with the fact that they knew they had Sean in custody but hadn't gone to Fairmount Road (despite the calls)?
"Do you accept that you knew that Sean was in a bad condition at the police station when you went to Fairmount Road?"
PC Rees replied: "I don't believe I did at the time."
'No injury signs'
Mr Thomas then said: "I suggest your statement was a ruse to make it look like Sean had only just left when you got there.
"You knew it and your colleague knew it, a man was in the police station unconscious. Do you accept that?"
PC Rees replied: "No."
After he was taken to Brixton police station, Mr Rigg collapsed and was seen by a doctor.
An ambulance was called to take him to hospital but before it arrived his condition deteriorated and he was given CPR.
He was formally pronounced dead in hospital later that night.
A preliminary post-mortem examination showed no obvious signs of any injury that could have caused his death.
The inquest, which is expected to last until the third week of July, was adjourned until Wednesday.