London noise 'mutes Bow Bells to endanger Cockneys'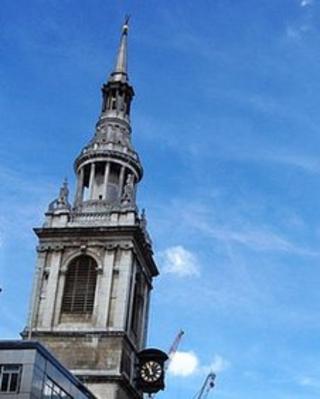 New-born Cockneys are becoming an endangered species because the area in which the Bow Bells can be heard has shrunk, acoustics researchers claim.
According to London tradition, Cockneys are born within earshot of the bells of St Mary-le-Bow Church, Cheapside.
In 1851, the bells could be heard across north and east London, even audible south of the Thames.
However, according to firm 24 Acoustics, chimes can now only be heard in the City of London and Shoreditch.
The bells reputedly inspired Dick Whittington to "turn again" at a spot in what is now Archway, north Islington, and return to London where he eventually became Lord Mayor.
And in the year of Prince Albert's Great Exhibition in 1851, the bells could be heard across Islington, Hackney, Tower Hamlets, Newham, Waltham Forest and even into parts of Camden and Southwark.
No maternity ward
However now, the researchers suggest no true Cockneys may ever be born again - as the only hospital in the area of audibility has no maternity ward on site.
There is also little housing in the area now, making home births unlikely.
The reach of the Bow Bells is affected by the ambient noise level, which was significantly lower 150 years ago before the widespread use of motor vehicles.
On top of that, an increase in buildings in the area has further curtailed the ability of the noise to carry.
The study, undertaken to mark the launch of a new Times Atlas of London, found the London of 1851 would have been similar in noise levels to a rural location today, at about 20 to 25 dBA in the evening.
In 2012, the ambient noise levels are typically not less than 55 dBA.