Sean Rigg's death in custody in Brixton 'shocked family'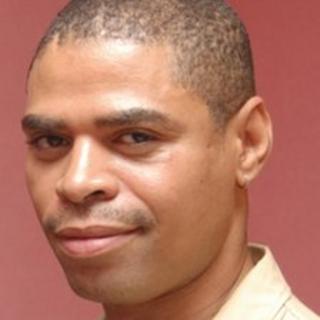 A woman has told an inquest of her shock when police officers told the family about her mentally ill brother's "sudden" death in police custody.
Sean Rigg, 40, who had suffered from schizophrenia for 20 years, was arrested in August 2008 and taken to Brixton police station in south London.
Hours later, the "boisterous, talented" musician was dead, the jury heard.
Marcia Rigg-Samuel, 48, said the police told the family he had "suddenly collapsed and died", but nothing more.
Southwark Coroner's Court heard Mr Rigg had been arrested on suspicion of committing public order offences and attacking a police officer in Balham.
Mr Rigg, who had begun his own record label and released a CD, was seen by a doctor after he became ill at the police station and given CPR when his condition worsened, the hearing was told.
'Free-spirited' man
He was later taken by ambulance to hospital, where he was declared dead.
Ms Rigg-Samuel told the jury she had met her brother a couple of weeks before his death and he appeared to be in good health.
She said: "The police came to our house and told us he had been arrested and taken to Brixton police station and had suddenly collapsed and died.
"They said they had no more information. We never heard from them again."
Describing her brother as a "charming, loving person", Ms Rigg-Samuel said he was first diagnosed at the age of 20 and had a history of discontinuing his medication, which led to him being arrested several times and sectioned under the Mental Health Act.
He used to travel abroad and had been in trouble with the police in Thailand, Switzerland and Paris, but every time he was released and sent back to the UK because of his illness, Ms Rigg-Samuel said.
Prof Tom Fahy, who works for the South London and Maudsley NHS Foundation Trust and was Mr Rigg's consultant, told the inquest the musician believed he was a "free-spirited, young black man" and any treatment was "unnecessary".
"When he became unwell he would often become paranoid and he would sometimes become quite grandiose in his beliefs," he said.
"He believed he had a lot of money, that he was famous or that the mental health services were conspiring against him.
"He would sometimes respond to these beliefs in a provocative fashion and on occasion became violent."
The inquest continues.