London teen pregnancies hit record low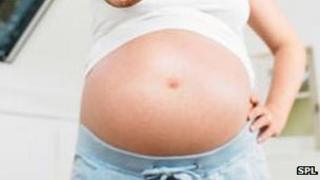 Free condoms have helped teenage pregnancies in the capital reach a record low, NHS London has said.
The was a total of 960 pregnancies among under 18s in London in the first quarter of 2011, according to latest Office for National Statistics figures.
This is the first time the figure has fallen below 1,000 since records began, NHS London said.
"In the last year more than 50,000 condoms have been handed out across the capital," NHS London said.
The number of pregnancies among under-18s fell from 1,158 in the same period in 2010.
The pregnancy rate per 1,000 girls between the ages of 15 and 17 fell by 16% in the first quarter of 2011, compared with the same period the previous year.
This brought the capital in line with the national average of 32.8 pregnancies per 1,000 girls for the first time, NHS London said.
NHS London director of public health Dr Simon Tanner said: "We have worked with primary care trusts in London to develop better sexual health provision for teenagers, to improve access to contraception and education for young people about safe sex.
"We have improved access to sexual health services at further education colleges, working with young people to understand what they need and how we can provide the best service for teenagers."
Havering, in east London, was the borough that achieved the greatest decline in teenage pregnancies - a fall of 46.9% over a one year period.