Parents of students killed in Thailand coach crash make travel plea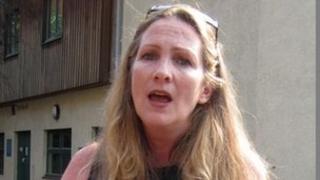 The parents of three London students killed in a coach crash in Thailand have called for more warnings to be issued about bus travel.
Conrad Quashie, Bruno Melling-Firth and Maximilian Boomgaarden-Cook, all 19, were killed travelling to Chiang Mai in June 2011.
Polly Cook said they wanted the Foreign Office to update their website.
A Foreign Office spokeswoman said their travel advice was under constant review.
After an inquest at Southwark Coroner's Court, Ms Cook said: "We want them (the Foreign Office) to update their website to include the fact that the roads are hugely dangerous.
'Harrowing inquest'
"We would like the FCO (Foreign and Commonwealth Office) to update its website to the level that the US does, indicating that it's extremely dangerous travelling by road."
The coach the students were travelling on pulled across a six-lane highway into the path of an oncoming bus in Khlong Khlung, in the Kamphaeng Phet Province, as it was travelling from the capital Bangkok shortly after midnight on 28 June, the inquest heard.
The 19-year-olds were just days into a nine-week trip, along with a fourth friend who escaped the accident with minor injuries.
Mr Boomgaarden-Cook died of a severe head injury, Mr Melling-Firth died of multiple injuries and Mr Quashie died of a head injury.
The inquest heard the parents of all three boys had collected information about the huge number of road traffic accidents in Thailand, and felt although there were warnings about motorcycles on the Foreign Office website, there was not enough about the dangers of buses and coaches.
Recording narrative verdicts, coroner Dr Andrew Harris said he would write to the Foreign Office to suggest it publishes the same extensive warnings about bus travel as it does about motorcycle travel.
"This has been a harrowing and tragic inquest," he said.
"It does seem to me to be a reasonable and sensible solution to make that I could ask the Foreign and Commonwealth Office that if they have any evidence of unregulated bus travel that they should give the same warning for bus travel as they do for motorcycles," he added.
The Foreign Office spokeswoman responded: "This was a tragic loss of three young lives and our thoughts remain with the family and friends of those who died.
"Our travel advice is kept under constant review and the safety of British nationals is of paramount importance to the FCO."