Christian party pledges 25% off Oysters for families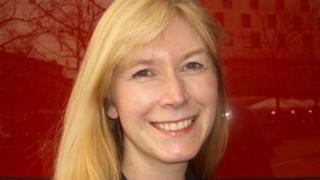 Family Oyster cards with 25% discounts for London travel have been proposed by the Christian Peoples Alliance (CPA).
The party, standing in the London Assembly election on 3 May, launched its manifesto earlier.
The card was part of the party's commitment to support marriage in traditional families, said a spokesman.
The Labour party and Green party said their policies would do the most to drive down fares and improve transport in London.
CPA stood as The Christian Choice in 2008 and polled 2.91% of the vote in the Assembly Member election.
One of the party's assembly candidates, Sue May, said: "Traditional households in Britain pay £2,200 more in tax than our competitor economies and exorbitant travel fares in London are loaded on top of this.
"Our policy will benefit working parents with significant fare concessions, regardless of whether the children are travelling with them."
The discount would be given to all households in receipt of Child Benefit, the state payment of up to £20.30 a week for those responsible for a child.
In response to the announcement, a spokesman for Ken Livingstone said he was committed to being a "mayor for all Londoners" and would "save the average commuter £1,000 over four years".
The Green party promised to introduce a higher "gas guzzler" charge for the most polluting vehicles, and a new congestion charge for Heathrow airport.
The British National Party said it wanted to know the economic foundation for such a policy announcement before commenting.
The Conservative party and the Liberal Democrats declined to comment.