Antoni Imiela: M25 rapist jailed for 1987 London rape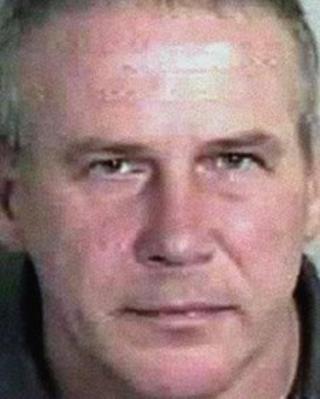 A convicted sex attacker has been jailed for 12 years for raping a woman in 1987 in south-east London.
Antoni Imiela, 57, attacked the woman, then 29, on Christmas Day, close to her home in Forest Hill, the Old Bailey heard. She died in 2006.
He was also found guilty of indecent assault and serious sexual assault, also charges he denied.
After Imiela's conviction, jurors heard he was known as the M25 rapist over attacks he was jailed for, in 2004.
Following sentencing, the Metropolitan Police said it was "likely" Imiela carried out further attacks on women.
Detectives were able to charge him with the 1987 rape, 23 years later, through improved DNA evidence techniques.
Judge John Bevan QC told the defendant he had "not expressed one jot of remorse", despite being convicted for a second time in connection with the attacks.
"I find this case saddening," Judge Bevan said.
"I disagree with Mr Hearnden's (prosecutor) suggestion that you hate women. On what I have heard in this trial... you seem to me to have a dislike of humanity in general."
He said the victim's "life was blighted from at least 1990 onwards by mental illness".
"You are wholly unrepentant about your life of guns, rape and general violence... despite having served eight years of your life sentence," the judge added.
He said Imiela remains as dangerous as he was when he was jailed eight years ago.
His trial was told that more than a decade after the attack on his 1987 victim, Imiela carried out a series of rapes between November 2001 and November 2002, involving women he did not know.
He carried out seven sex attacks, including one on a girl aged 10, before he was caught.
During this latest trial, the 1987 victim's mother-in-law, former husband and daughter gave evidence.
Imiela grabbed the mother-of-two as she walked home from a pub and threatened to kill her before repeatedly punching her.
Giving evidence, her ex-husband said he was "really upset" to learn he was two metres away when she was attacked.
The court heard the victim could see her husband but was unable to call out as Imiela had his hand over her mouth. Police said Imiela held a brick inches from her face during the attack.
Her daughter told the jury she remembered seeing blood on her mother's clothes and hearing her say she had been raped.
Imiela's conviction comes after officers were able to match his DNA, in 2010, with the DNA samples taken from the crime scene.
The Met said DNA samples were taken from the scene but, in 1987, it had been insufficient to provide a profile for a suspect.
In 2009, when the samples were upgraded in line with the current forensic techniques, Imiela was identified as the attacker.
'Unaware of all offending'
After the verdict, Det Insp John Foulkes said he hoped it would bring "some comfort and closure for the family".
"[But] it is likely that the police are unaware of all his offending and I appeal, in particular, to anybody that was potentially a victim of his in the late 1980s or between 1996 and 2002, to come forward," he said.
Andrew Hadik, for the Crown Prosecution Service, said of the victim's death in the 1987 case that "the absence of a key witness is not an automatic barrier to justice".
"The Crown Prosecution Service successfully applied to have the victim's original statement read out to ensure that the jury heard her evidence," he said.
"The subsequent death of a victim does not mean defendants can expect to escape prosecution."