King's College London gets £20m donation for law school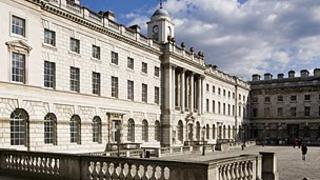 King's College London has been given £20m for its law school, the largest donation from an individual in the university's history.
The donation from Dickson Poon, a Hong Kong-based philanthropist, is thought to be the biggest ever to a British or European law faculty.
The money will form part of a £40m investment programme.
The law school, to be renamed The Dickson Poon School of Law, has been in operation for more than 175 years.
The money will be used to help the department grow in the field of transnational law, create research positions and a scholarship scheme.
Prof Sir Richard Trainor, principal and president of King's College London, said: "This £40m project has only been made possible thanks to the extraordinary vision of Dickson Poon and his exceptionally generous offer to partner with us."
King's said it was looking at ways of raising the rest of the £40m.