Dean of Bradford to head St Paul's Cathedral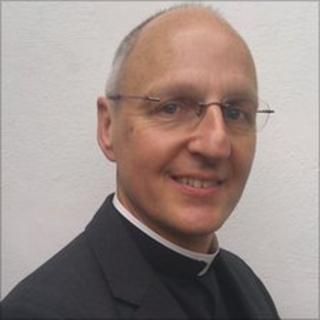 The Dean of Bradford, the Very Rev David Ison, has been appointed as the new Dean of St Paul's Cathedral.
Dean Ison will take over the job in London after the Rt Rev Graeme Knowles resigned last October over a protest camp outside the Cathedral.
He stepped down after the cathedral was criticised for its handling of the Occupy London camp at its doorstep. The camp was evicted on 28 February.
Dean Ison said the "upheavals" at St Paul's were "very much on the agenda".
The 57-year-old married grandfather, who has been Dean of Bradford since 2005, described the move to London as "an exciting and daunting prospect".
Occupy London camp
He said: "My appointment as Dean of St Paul's has been as unexpected for me as the vacancy itself was unanticipated.
"The upheavals of the last few months at St Paul's... are very much on the agenda for the cathedral in London; but they are also issues for people, churches and cathedrals across the country."
Regarding his time in Bradford, he said: "What will I regret about moving? Of course I'll miss the curries, and all the other good food around here too... But above all I'll miss the people here.
"I will go south holding Bradford in my heart."
Speaking about the new appointment, the Bishop of London, the Rt Rev Dr Richard Chartres, said: "Rarely before has St Paul's role at the centre of both the church in London and at the heart of this great, world city been more keenly felt than now, in the wake of the Occupy protest.
"David brings with him the ideal credentials to take on the challenge and his experience of cathedral life in an urban centre will prove invaluable."
The Rev Canon Michael Hampel, Precentor and Canon in Residence at St Paul's, said the Chapter would continue to "make St Paul's a focus for Christian ministry and speak of the many things that matter to people across London and beyond".
Former Dean Knowles stepped down at the end of October, two weeks after the Occupy London group set up tents around the landmark, prompting the cathedral's authorities to close the building to the public for a number of days citing health and safety concerns.
His resignation came a week after the then Canon Chancellor the Rev Dr Giles Fraser, who was sympathetic to the protesters, resigned. His post remains vacant.
Leaving his post the former Dean had said his position had become "untenable" as "criticism of the cathedral has mounted in the press, media and in public opinion".