Parliament's Big Ben tour charge 'a disgrace', says MP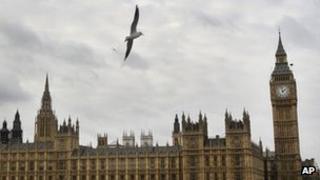 Plans to charge visitors £15 to climb the tower containing Big Ben have been condemned as "a disgrace" by an MP.
It is currently free but, from July, visitors will have to pay to climb the 334 steps of the clock tower.
Conservative MP Robert Halfon said the plan was a "disgraceful action", asking "are there not other ways of saving money?"
However, Commons Speaker John Bercow MP said the charge was to cover costs and would not be used to generate a profit.
Mr Bercow said: "The Clock Tower tours are special tours, allowing access to an area of the Palace which realistically cannot be open to all.
"The charges agreed by the House of Commons Commission are set at a level which will cover the costs of providing these tours. No profit will be made."
But, Mr Halfon called on Mr Bercow to review the charge "to ensure that we are a parliament for the many, not for the few".