London childcare costs 'prevent parents working'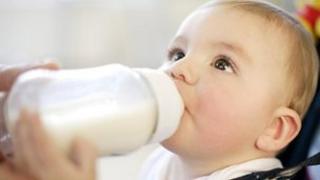 Many parents in the capital could be prevented from working because of high childcare costs, the London Assembly has warned.
Londoners spend a higher proportion of their income on childcare compared with the rest of the UK, the Tackling Childcare Affordability report said.
Childcare in the capital costs an average of £119 per week for a child under two years old.
This is up to a third higher than elsewhere in the UK, the report added.
London parents also face more challenges than parents in other regions because of longer working hours, lengthy commutes, and being less likely to have family close by to help look after children, according to the report.
During its investigation, London Assembly's health and public services committee said it found that about half of London mothers are employed compared with two thirds nationally.
The committee's Conservative chairwoman Victoria Borwick said: "We know that for those parents who wish to work, affordable childcare can bring real benefits to their children, especially those from more disadvantaged backgrounds.
"However, with London families having to find up to £22,000 a year for a full-time nursery place, many parents simply cannot afford to return to work after having children."