Enfield council seeks government support for spit ban law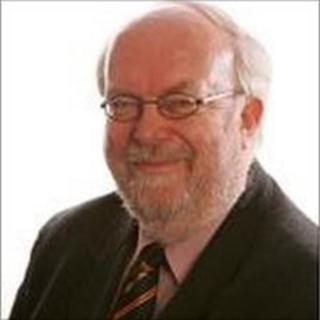 A north London council is seeking to become the first area in Britain to ban spitting in public.
Enfield Council has submitted a request to the government to approve a by-law, after a plan to prohibit spitting won overwhelming public support.
More than 3,000 residents signed a petition in favour, while four raised objections during a consultation.
If Communities Secretary Eric Pickles gives the go-ahead, the council aims to have the ban in place within a month.
Council enforcement officers would be empowered to hand out fixed penalty notices - expected to be about £80 - to anyone caught spitting.
Those refusing to pay could face prosecution and a potential fine of up to £5,000.
Although the borough's CCTV cameras would not be used to detect incidents of spitting, it is thought film could be brought in evidence in any court cases.
Enfield councillor Chris Bond said: "Spitting is a truly disgusting habit and the vast majority of people are in favour of us banning it.
"It is now up to the government to decide whether or not we can ban spitting in this borough and I'd urge them to listen to the views of people living here and give us the ability to tackle this foul practice once and for all."
A spokesman for the Department for Communities and Local Government said: "Any by-law application will be considered on a case by case basis, on its merits."