New Westminster St James Theatre to open in September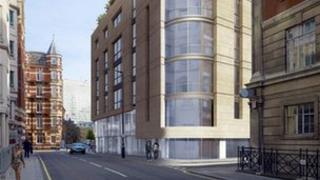 The first purpose built theatre in Westminster for 20 years is to open to the public in September.
St James Theatre in Victoria is situated on the site of the former Westminster Theatre in Palace Street.
Funded by private investment, the 312 seat theatre will also contain a studio, brasserie and bar.
The Theatres Trust said it was "delighted", adding it had been working 10 years to secure a replacement theatre on the site.