Has a new wave of cycling bloggers changed the debate?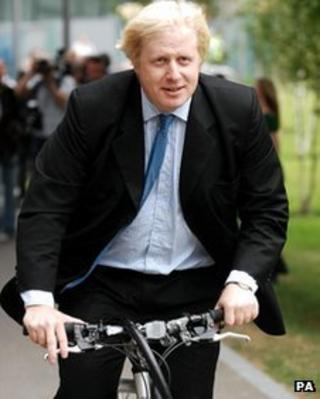 Cycling safety seems to be moving up the political agenda with The Times newspaper launching its campaign on Thursday.
When the Thunderer gets behind an issue then politicians usually take note.
What the paper's also done very well is to capture the zeitgeist amongst cyclists especially in London.
I've tried to cover cycling issues in the capital for a number of years.
Universal voice
What I've noticed is anger amongst cyclists has increased as the popularity of cycling has increased, but the message has in the last year or so become politicised and targeted.
That's perhaps in part due to the campaigning cyclist bloggers who have given a focal point to the anger.
A notoriously broad, individualistic and diverse church, does the web finally give cyclists a universal voice?
Most cyclists are very web savvy and these bloggers use social media like Twitter and their blogs to unite the message.
At the last Mayoral election that wasn't the case.
Bloggers like I Bike London , Cyclists In The City and the local site King's Cross Environment have led the charge.
More recently, Bikes Alive has organised controversial cycling go-slows around Kings Cross.
Real change
What it means is the stories often get into the mainstream media, for example here at BBC London, the Evening Standard and at The Guardian
What it also shows is that the voice of cyclists is now very difficult for the London's mayor to ignore.
In terms of Transport for London policy, it's led to 500 junctions being reviewed. Changes have also been proposed at Bow roundabout where two cyclists were killed by HGVs.
It's arguable, but the more mainstream campaigning groups like the London Cycling Campaign have also become more vocal and more demanding on the politicians.
Now there's also a new website Londoners On Bikes. It's mission is to mobilise the cycling vote to make it safer to cycle in London.
Cycling isn't just about getting from A to B.
All cyclists will be hoping the Times campaign acts as a catalyst for real change on the roads.
Now it's also political and mayoral candidates will be taking note.
Let me know your thoughts.