Call to create 100 London apprenticeships in 100 days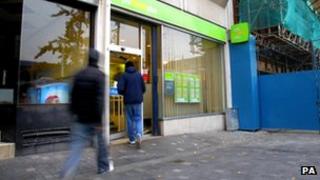 The London Chamber of Commerce and Industry (LCCI) has launched a campaign to encourage its members to create 100 apprenticeships in 100 days.
Over two-thirds, 69%, of firms in the capital do not employ an apprentice, said the business organisation.
It said small and medium-sized companies find it problematic to set up apprenticeships.
October figures showed 59,325 young people in London were not in employment, education or training.
Huge benefits
LCCI said it aimed to show the benefits that apprentices can bring to businesses and to break down the assumption that they are only employed in sectors like manufacturing.
It compiled figures based responses from 267 London companies.
Its chief executive, Colin Stanbridge, said: "With unemployment so high, particularly among 16 to 24 year olds, apprenticeships represent a great way to improve the skills of the domestic workforce and get people working."
But, he added, many businesses simply do not consider taking on an apprentice or fear the process of doing so will be too complex.
London mayor Boris Johnson, who has pledged to provide 100,000 apprenticeships by the end of 2012, has backed the initiative.
He said: "Small and big businesses alike can benefit hugely from the value of apprenticeships, which help to improve productivity and profits while giving Londoners high-quality, on-the-job training."