Teenager jailed for breaching new gang injunction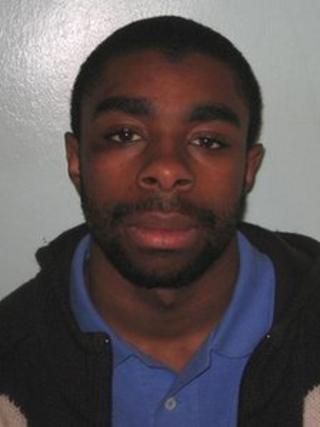 A teenager from north London has become the first in England or Wales to be jailed for breaching a new gang injunction.
Dylan Martin, 19, from Edmonton, was sentenced to 15 months when he appeared at West London County Court.
The court heard that in less than a year he breached his gang injunction 12 times.
He was said to have met with known gang members and intimidated residents, in breach of a county court order.
Gang injunctions were introduced by the Home Office to try to break gang culture.
The terms of the injunction, introduced in England and Wales in January last year, barred Martin from inciting violence on the internet, wearing gang colours and being in possession of offensive weapons.
Enfield Council said Martin was linked to numerous gangs.
Councillor Christine Hamilton said: "We will not tolerate gang members intimidating people and doing whatever they choose and this sentence reflects society's revulsion at the behaviour of gangs in our communities."
Martin's mother, who declined to be named, told BBC London that her son had been unfairly "harassed".
She said: "He has never been convicted or arrested for intimidating anyone in Edmonton or anywhere else."
Ch Supt Simon Laurence, borough commander of Enfield, said the case demonstrated that being in a gang could lead to time in prison.