Virgin paid Met's overtime bill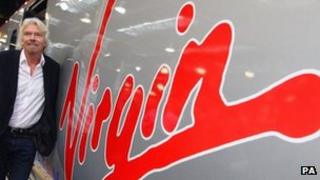 The Metropolitan Police has faced criticism after it emerged its overtime bill for an investigation was paid by Richard Branson's Virgin company.
The force was investigating a television set-box scam. Thousands of viewers could potentially have avoided fees worth millions of pounds.
Virgin paid the Met £5,060 after raids aimed at proving viewers were using boxes to view channels without paying.
The Met said it could not comment for legal reasons.
In 2008 police raids in east London netted 5,000 set-top boxes and £90,000 in cash.
Snaresbrook Crown Court jailed three men for between 12 months and three years.
One of the men is now seeking to quash his conviction, arguing that police only investigated because of the money on offer.
A Met spokeswoman said: "It is understood permission to appeal is being sought and it would be inappropriate for the Metropolitan Police Service to comment at this stage."
But London Assembly member Jenny Jones said: "It's like private policing and I am really shocked that somebody thought this was OK.
"The police should not accept huge payments from wealthy companies to investigate crimes on their behalf.
"It means such paid work could take priority over murder, rape or child abuse cases, which would distort the Met's priorities for London."
She added: "I will raise this with the Met Commissioner and the deputy mayor for policing."
A Virgin Media spokeswoman said: "Following a joint operation between Virgin Media and the Metropolitan Police, three men were successfully prosecuted for a large-scale commercial fraud.
"In accordance with the Police Act 1996, we supported an additional overtime cost incurred by the Metropolitan Police, something that has been fully disclosed and detailed in court.
"Pending the conclusion of confiscation proceedings, we will explore a compensation application against the defendants and we've offered a proportion to support the Metropolitan Police Authority's ongoing work."