Man jailed for suffocating girlfriend with plastic bag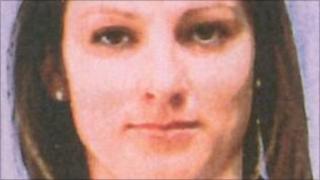 A man who suffocated his girlfriend by putting a plastic bag over her head has been jailed for 10 years.
The body of Beata Slomiana, 33, was found at her home in Ballards Lane, Finchley, north London, in September last year, 10 days after she died.
Asaad Abdel-All, a school caretaker, pleaded guilty to manslaughter on the grounds of diminished responsibility at the Old Bailey in November.
The 32-year-old thought the victim was trying to poison him, the court heard.
On the day of the killing Abdel-All, of no fixed address, had been seen jumping into a pond in a nearby park wearing only his underwear, prosecutor Crispin Aylett QC said.
The killer, who worked as a caretaker in a school in Barnet, admitted himself into a psychiatric hospital the day after her body was discovered, the court heard.
Doctors' reports said Abdel-All was suffering from paranoid schizophrenia and had not been taking his medication at the time of the killing.
Sentencing, Recorder of London Judge Peter Beaumont said: "Your responsibility is lessened, it is not extinguished by your mental illness."
Abdel-All was on bail for assaulting Miss Slomiana, who was originally from Poland, when the killing took place.
The court heard she had wanted to withdraw the assault allegation.