Stephen Skelton convicted of pupil sex abuse at schools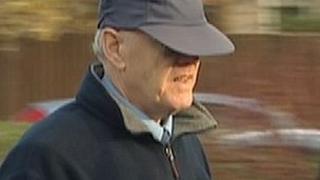 A former teacher has been given a suspended jail sentence for assaulting two boys, one of them when he worked at a school in west London which admits it had a "terrible legacy" of sex abuse.
Stephen Skelton, 63, attacked a 12-year-old in 1984, when he was employed by St Benedict's School in Ealing.
He also abused a boy of 10 at Well Hill Park School, Fareham, Hampshire, in 1993 or 1994, Scotland Yard said.
His six-month sentence was suspended for two years by Isleworth Crown Court.
Skelton attacked the children at his home as he gave them extracurricular maths lessons, police said.
'Thought he escaped'
The first victim, from Ealing, contacted officers last year following coverage of sexual abuse at St Benedict's, which was run by Ealing Abbey.
As police were investigating his case, they identified the second victim, who had withheld details of his assault from his parents for 16 years.
"Skelton completely abused the trust of the victims' families and sexually assaulted these boys whilst providing tutoring lessons in his own home," said Det Con Christine Hobson of the Metropolitan Police's child abuse investigation team.
"Thanks to the courage of the victims in making statements and being prepared to give evidence, we have successfully managed to bring the perpetrator to justice many years after he had, no doubt, thought he had got away with it."
She said Skelton worked for several schools in Hampshire, Bedfordshire, Berkshire and Hertfordshire, and she encouraged any other victims of abuse to come forward.