Reward offer over kidnap and murder of Andrzej Kulesza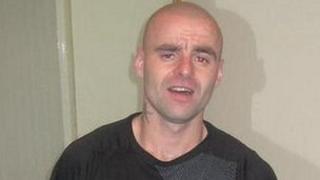 A £20,000 reward has been offered for information about the kidnap and murder of a London man whose remains were found in a field in Northampton.
Andrzej Kulesza, 27, of Stamford Hill, north London, disappeared in September 2010 after going to buy milk and bread.
His girlfriend received ransom calls and paid some money, but the calls stopped days after he went missing.
In April some bones were found in a field in Rothersthorpe which were confirmed to be Mr Kulesza's in July.
Two men, aged 22 and and 34, were arrested on suspicion of kidnap and murder. Both men have been bailed to return later.
Ransom demands
Det Ch Insp Jacqueline Sebire said: "We hope the offer of this reward will encourage people to come forward with any piece of information - no matter how small - and help with our investigation."
Officers believe the victim may have arranged to meet someone when he left his home on 18 September 2010.
His girlfriend received demands for ransom but the calls stopped three days later and she called the police.
A woman walking her dog found Mr Kulesza's remains in the field in April.
Ms Sebire said: "We believe he was killed shortly after the ransom demands stopped.
"We would ask anyone with information or anyone who witnessed suspicious activity either in Stamford Hill that day or in the Rothersthorpe area to contact us as soon as possible."