Man held for teenager Danny O'Shea Canning Town murder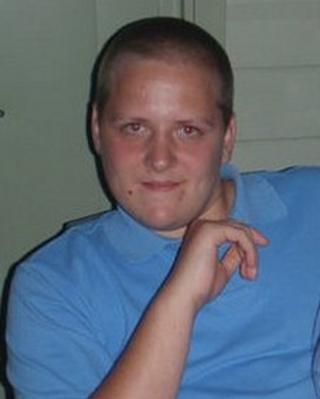 A man has been arrested in connection with the murder of a teenager who was stabbed in the neck on the east London street where he lived.
Danny O'Shea, 18, was found by officers who were called to Gill Avenue in Canning Town on Friday evening. Ambulance crews attended but he was pronounced dead at the scene.
Police say he was chased by a group before being attacked.
A 43-year-old man has been arrested on suspicion of murder.
In a statement Mr O'Shea's mother Julie Brewer said: "We are devastated by what has happened to Danny and we are still trying to come to terms with it.
"We do not know why such a terrible thing happened, but what we do know is that this is not racially motivated as Danny was a popular boy with friends from all cultural backgrounds.
"We do not want to see any local retribution and just urge anyone with any information to come forward to the police."
On Saturday Det Ch Insp John MacDonald said Mr O'Shea had been chased by a group of black males.
On Sunday he said: "We are keeping an open mind regarding the motive for the attack, however, I wish to reinforce the family's position that there is nothing to suggest Danny's murder is racially motivated."
He added: "I am particularly interested in sightings of a white Ford Transit minibus that was in the vicinity of Butchers Road between 18.00hrs and 18:20hrs on Friday evening.
"It appears that this minibus stopped in Butchers Road and some of the occupants got out from it.
"These people returned to it a few minutes later, got back in, and the vehicle drove off."
A post-mortem examination found Danny died of stab wound to the neck.