West Ham vice-chairman Karren Brady's phone records win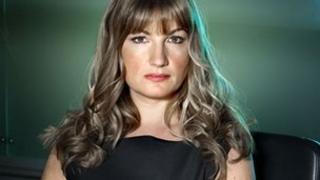 Football boss Karren Brady has won the latest stage of an attempt to discover how accountants "engaged" with a rival club came to have her phone records.
Accountancy firm PKF had copies of the West Ham vice-chairman's records while bidding for the use the Olympic Stadium after the 2012 Games was ongoing.
PKF, which had been working for Tottenham Hotspur, has agreed to hand information to Ms Brady and West Ham.
A High Court judge approved the order during a hearing on Wednesday.
In a statement PKF said: "Neither West Ham nor Karren Brady have made any claim against PKF.
"They have asked us to supply information, which is confidential to our client, Tottenham Hotspur.
"Tottenham Hotspur indicated earlier today that it no longer objects to us providing this information, and we will now happily do so."
Lawyers said Ms Brady would decide whether to take any further legal action once documentation had been studied.
At a hearing last week Mr Justice Coulson said PKF had been "engaged" by West Ham's London rivals Tottenham Hotspur to carry out an investigation "connected" to the Olympic Stadium.
Public ownership
He said Ms Brady's phone records had been "unlawfully obtained by subterfuge" at the height of a dispute over the future use of the 2012 Olympic Stadium.
He added that PKF had said it had copies of the records.
The judge was told that Tottenham had been given copies of the records by PKF.
But lawyers for Tottenham said no-one at the club had the records prior to the start of legal proceedings.
Premier League club Tottenham and Championship club West Ham had both wanted to move to the Olympic Stadium in Stratford, east London, after the 2012 Games.
The Olympic Park Legacy Company (OPLC) chose a bid put forward by West Ham but Tottenham said the decision was unfair and mounted a High Court challenge.
But the legal action was halted in October after the OPLC said it had decided to discontinue the process to dispose of the stadium and instead allow it to remain in public ownership and be rented out.