Heathrow recruits volunteers for Olympics athletes welcome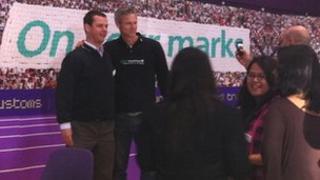 Up to 800 people have signed up to be chosen as "ambassadors" to welcome London Olympics athletes as they land at Heathrow Airport.
Airport operator BAA said it wants 1,000 people to help with special events, including the Games.
Volunteers will greet athletes and control fans gathering at the airport.
The airport is running a series of events to give those interested a chance to meet British athletes and learn more about the role.
BAA's chief executive Colin Matthews said: "It is an honour for everyone at Heathrow to be among the first to welcome athletes and others to the London 2012 Games.
"We are inviting enthusiastic volunteers to join our team and provide the best possible reception to our country's many visitors."