West Ham vice-chairman Karren Brady phone subterfuge claim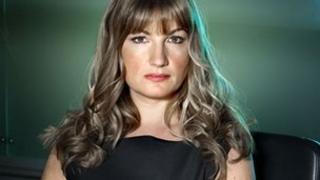 The telephone records of West Ham vice-chairman Karren Brady were "unlawfully obtained by subterfuge", a High Court judge has said.
Copies found their way into the hands of accountants "engaged" by a rival club, Mr Justice Coulson said.
He said copies had found their way to a firm of accountants - PKF - engaged by Tottenham Hotspur.
He added the records were obtained at the height of a dispute over the future use of the 2012 Olympic Stadium.
The judge outlined "basic facts" at a hearing in London after Ms Brady began legal action in an attempt to "obtain information" and the "wrongdoers responsible".
'Wrongfully obtained'
"At the height of the dispute about the use of the Olympic Stadium, Ms Brady's telephone records were unlawfully obtained by subterfuge," said Mr Justice Coulson.
"PKF was engaged by Tottenham Hotspur to carry out an investigation that was in some way connected with the Olympic Stadium.
"PKF have, in the last few days, said they do have copies of the wrongfully obtained telephone records."
The judge was told that Tottenham had been given copies of the records by PKF.
But lawyers for Tottenham said no-one at the club had the records prior to the start of legal proceedings.
More evidence will be heard in court on 23 November.