Neglect a factor in Queen's Hospital pregnant mother death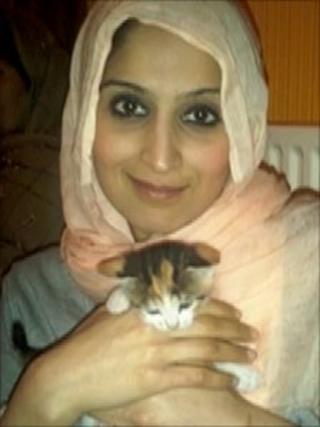 Neglect was a factor in the death of a pregnant woman at an east London hospital, a coroner has ruled.
Tebussum Ali died at Queen's Hospital in Romford in January.
Waltham Forest Coroner's Court heard problems began when staff had failed to spot signs of Ms Ali's ruptured womb and that midwives were caring for more pregnant mothers than usual.
The coroner gave a verdict of death by natural causes, contributed to by neglect.
'Serious failure'
Ms Ali's baby also died.
Her husband told the court that at one point staff tried to use an oxygen mask which was not connected but this was discounted by the inquest.
Coroner Chinyere Inyama said: "Help wasn't forthcoming, if at all.
"That absence of help amounts to a gross failure.
"There was a serious failure to monitor her properly."
In October, a Care Quality Commission (CQC) review into the hospital found patients there were still at risk.
Hired more staff
The CQC report identified "serious problems" and placed requirements on the trust to deliver "fundamental and wide-ranging improvements".
Averil Dongworth, chief executive of Barking, Havering and Redbridge University Hospitals NHS Trust, said: "The trust fully accepts the inquest's verdict.
"We have always admitted liability for Ms Ali's death.
"I would once again like to apologise to Mr Javed [her partner] and his family for their loss."
She continued: "As was clear at the inquest the staff involved have been deeply affected by these tragic events.
"The trust has made extensive changes to our maternity service, hiring more than 70 extra midwives and consultants and retraining staff."