Judicial review into royal wedding arrests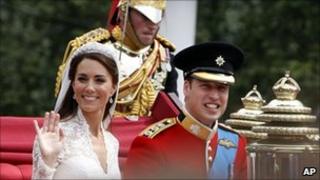 Judges have given 20 people arrested or subjected to searches during the royal wedding permission to challenge the legality of the actions of the police.
Officers are accused of unlawfully stopping, searching and arresting those viewed as being likely to express "anti-monarchist" views.
London's High Court has given the go-ahead for a full judicial review hearing, due to take place in 2012.
The Metropolitan Police Service has made no comment.
Lord Justice Elias, sitting with Mr Justice King, said: "We have reached the conclusion that there is a sufficient basis for concluding that permission should be granted."