Brent Library closures: Council 'shirked duties'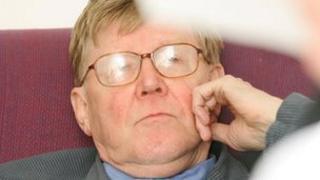 A council failed to comply with Parliamentary duties when it chose to shut down six "treasured" libraries, the Court of Appeal has heard.
Residents in Brent, north-west London, want to overturn the decision of a High Court judge who found Brent Council's action lawful.
They argue that the decision-making process was flawed.
The Labour-run council says its decision was "rational" and "made with great care".
Celebrities including author Philip Pullman, playwright Alan Bennett, singer Nick Cave and bands Depeche Mode, the Pet Shop Boys and Goldfrapp are backing the residents' legal fight.
The six libraries at the centre of the case are Kensal Rise, Barham Park and Preston Road and others at Neasden, Cricklewood and Tokyngton.
The residents' QC, Dinah Rose, told Lord Justice Pill, Lord Justice Richards and Lord Justice Davis: "Everybody understands that the situation is difficult and that hard choices have to be made."
But she claimed Brent had "failed to comply with the duties placed on it by Parliament and for that reason its decision cannot stand".
'Significant risk'
Ms Rose said they would be querying "whether Brent breached its duty under the Equality Act by failing to give any regard at all to the risk that its policy and the implementation of its policy would discriminate indirectly against Asians, Hindus and Muslims".
She continued: "It is is clear that there was a very significant risk that the implementation of this policy would give rise to indirect discrimination against Asians."
Ms Rose claimed a significantly greater proportion of Asians than non-Asians used libraries in Brent, meaning they would suffer disproportionately.
Brent, which is contesting the appeal, says it did not breach its obligations.
The hearing is due to last two days and the case continues.