Eilidh Cairns cycling death: Sister loses inquest bid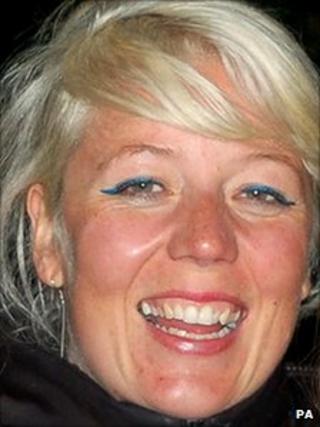 The sister of a cyclist killed in west London has failed in her legal battle to secure a new inquest into the death.
Eilidh Cairns was run over by a lorry in Notting Hill in 2009, and a coroner recorded a verdict of accidental death.
The 30-year-old's sister, Kate, asked the High Court to overturn the ruling and to carry out "a thorough investigation into how Eilidh died".
But the judge said he was "a long way from being satisfied" that another verdict would be reached.
The truck driver, Portuguese national Joao Lopes, claimed he did not see Ms Cairns, from Hampstead, north London.
He received three points on his licence and a £200 fine after admitting driving with defective vision.
'Fairly and fearlessly'
The family argued that at the subsequent inquest, coroner Dr Shirley Radcliffe would not allow questions on whether Lopes looked around adequately before running over the TV producer.
They argued Dr Radcliffe failed to comply with her duties to "fully, fairly and fearlessly" review the facts of the death and called the inquest "perfunctory".
But Mr Justice Silber said a police officer involved in the crash investigation said he was "unaware of anything which could be done to prevent accidents of the kind in which Miss Cairns was tragically killed".
The judge said: "I am conscious that this judgment will be a disappointment to the Cairns family, to whom we all send our deepest sympathy, but my duty is to apply the law, which I have sought to do."
The family has started a campaign for the mandatory installation of cameras and sensors in lorries so there are no blind spots.