Review into West End End parking fee on Sundays and evenings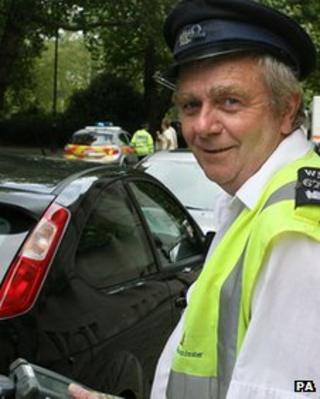 The Mayor of London is to hold an independent review into a council's decision to charge for West End parking on Sundays and weekday evenings.
Westminster Council's new charges, to take effect from 9 January, will run for an initial 18-month period.
But Boris Johnson, who has "grave misgivings", is now ordering a review into the first six months to see if it affects the economy.
Westminster Council claims it welcomes the review.
Although the mayor does not have the power to order the council to change its mind, a critical review would put pressure on the authority to drop the plans.
There have already been protests from groups as disparate as churchgoers, local businessmen, late night shift workers and parking campaigners.
Ken Livingstone, Mr Johnson's rival in next year's mayoral election, has also attacked the plan as a money-making "scam".
Mr Johnson said: "I have grave misgivings about the impact these charges may have on the night time and weekend economy.
"They potentially discourage people from shopping, heading to the theatre or going to church in the area - and I have heard a great deal of concern from people who may be affected.
"My powers do not allow me to stop this from happening but we have made it clear to the borough, as forcibly as we can, that we are deeply uneasy about their proposals."
He added: "That is why I have asked my team to put together a comprehensive analysis of the impact of these charges on local businesses and to consider other ways of reducing congestion at key times."
The Conservative mayor's attack on the plan is unusual in that the council is Tory-run.
Paul Pearson, who has campaigned against the charge, said: "I welcome this wholeheartedly. Hopefully the review will look at the affect on businesses and visitors to the West End.
"The council should now drop this catastrophic proposal completely."
Leader of Westminster Council, Councillor Colin Barrow, said: "We very much welcome this economic review and hope it shows that both Westminster Council and the Greater London Authority are dedicated to building the West End's economy.
"We want to stimulate growth, while at the same time ensuring that the area is not too congested for motorists, residents and visitors.
"We have already consulted extensively with residents and businesses and will be measuring the effect of the changes so we can publish the results publicly."
The council refused to confirm whether it would drop the scheme if, six months in, the review found it was having an adverse effect on local businesses.