Most London sex workers 'not trafficked', says study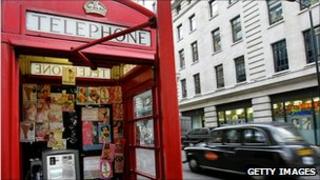 The majority of interviewed migrant workers in the sex industry in London are not forced nor trafficked, says a report.
The International Union of Sex Workers (IUSW) welcomed the new research by a team led by Dr Nick Mai.
The Metropolitan Police said it worked hard to prevent trafficking.
Last year the Association of Chief Police Officers (Acpo) found at least 2,600 women working as prostitutes in England and Wales had been trafficked.
London had the highest proportion of migrant sex workers (96%).
Dr Mai interviewed 100 women, men and transgender people - the largest ever qualitative research into migrants working in the London sex industry.
He discovered 13% of female interviewees felt they had been exploited and only 6% of female interviewees felt they had been "deceived and forced into selling sex in circumstances within which they had no share of control or consent".
It found:
• Many migrants prefer working in the sex industry rather than the "unrewarding and sometimes exploitative conditions they meet in non-sexual jobs".
• Many migrants working in the sex industry send money back to their country of origin, thereby "dramatically improving the living conditions of their families".
• Police efforts to combat organised crime is undermined by the fact that victims of exploitation cannot be guaranteed indefinite leave to remain in the UK.
'Climate of fear'
Catherine Stephens, of the IUSW, says, "We will only successfully target trafficking within the sex industry when we make policy based on evidence and in reality.
"There is currently a climate of fear amongst London sex workers due to police activity, that is driven by hype and misinformation promoted by NGOs with a financial vested interest in the anti-trafficking industry, who are ideologically opposed to commercial sex."
Rosie Campbell, of the UK Network of Sex Work Projects, says: "For some time we have been expressing concern about the under-reporting of violent and other crimes committed against sex workers in London."
A Metropolitan Police spokesman said: "Our Human Exploitation and Organised Crime Command works closely with charitable organisations involved in this sensitive area to rescue anyone being exploited by these despicable criminals and to prevent these crimes from taking place.
"We would urge victims and anyone who suspects people are being forced to work within their community to contact us in confidence on our dedicated free phone number 0800 783 2589."