Oxford Street Christmas lights switched on by Saturdays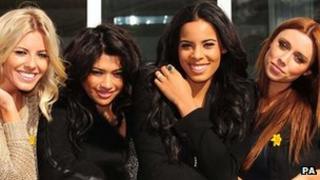 Pop group The Saturdays are to switch on this year's Christmas illuminations in Oxford Street in central London.
The display, which stretches for a mile along the shopping route, will be lit up from 17:00 GMT on Tuesday.
The stars will also perform their new single, My Heart Takes Over, when they press the button outside the Marks and Spencer shop at Marble Arch.
Thousands of people are expected to watch the traditional annual ceremony, which is now in its 52nd year.