West End stars sign petition against parking charges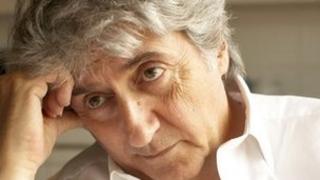 Some of theatre's biggest stars have signed a petition against plans to introduce evening and Sunday parking charges in London's West End.
Actors Tom Conti, Linda Bellingham, Bill Paterson and Roger Lloyd Pack have signed the petition against Westminster City Council's plans.
The Tory council intends to introduce parking charges of up to £4.80 an hour.
Tory councillor Lee Rowley said the council would treat the petition "the same as any other".
'Financial hardship'
More than 7,700 people have signed the petition that will be delivered to the council on 2 November.
Conti, who is also famous for his on screen role in Shirley Valentine, said: "In a time of such financial hardship for so many people, this action by Westminster Council that will harm so many businesses and therefore those who work in them, is criminally irresponsible."
Bellingham, who recently appeared in the stage version of Calendar Girls, said: "Let us encourage families and older citizens to our theatres and galleries and make the cost at least a little less and also the worry of time and meters and fear of a ticket."
Cllr Rowley, cabinet member for parking and transport, said: "We look forward to receiving this petition and will treat it the same as any other.
"The decision the council has made balances the views of residents, businesses and visitors with that data and the legal responsibilities that we have.
"The changes affect only around a quarter of Westminster.
"If anyone wants to continue to park for free in central London, they will still be able to do so just a stones' throw from Oxford Circus."