Buddhist monk charged with raping girl in 1970s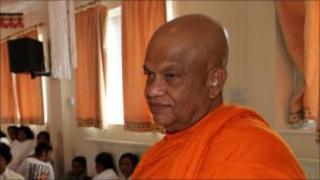 A Buddhist monk has been charged with raping an underage girl in the 1970s, the Metropolitan police has said.
Pahalagama Somaratana Thera, chief incumbent of Thames Buddhist Vihara, Croydon, has been charged with four counts of sexual abuse, police said.
The alleged rape and three counts of indecent assault occurred in Chiswick, west London, in 1977 and 1978.
The 65-year-old from Dulverton Rd, Croydon, will appear on bail at Feltham Magistrates' Court on 23 September.
There was no immediate response from Thames Buddhist Vihara, which is one of the major Sri Lankan Buddhist temples in London.