London 2012: Paralympic Games torch relay in August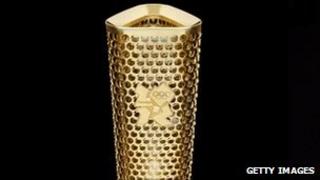 An all-night torch relay will transport the Paralympic Flame through London ahead of the Games' opening ceremony.
Separate flames will be lit in London, Belfast, Cardiff and Edinburgh and then taken to Stoke Mandeville in Buckinghamshire, where the Paralympic movement began in 1948.
They will be combined into a single flame on 28 August and taken to the Olympic Park during a 24-hour relay.
Nearly 600 torchbearers will carry the flame on its journey to Stratford.
London's flame will be lit on 24 August and London 2012 said it would then be taken to community groups and important locations, which would be confirmed at a later date.
Belfast, Edinburgh and Cardiff will launch their own versions on 25, 26 and 27 August respectively.
The flames from all four cities will then converge on Stoke Mandeville, where a ceremony will be held to combine them as a single torch.
'Rallying cry'
Paralympics GB spokeswoman Jane Jones said that the idea of lighting four flames instead of one - as is planned for the Olympic torch - was a "very distinctive" way for the four nations to join together.
"There is likely to be a sense of sadness when people see the Olympic Flame go out," she added.
"But hopefully when people see the Paralympic flame on 29 August, it'll reignite the excitement and the passion they have for the Paralympics.
"We know that Londoners love their sport and we're sure there will be a great rallying cry to get behind the Paralympics and the British team."
The Paralympics will run from 29 August until 9 September 2012.
About 2m tickets will be available for the Games, with the first round of sales continuing until 26 September 2011.