Oyster card empire could include Hertfordshire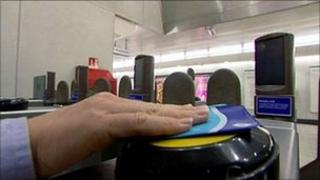 I've learnt talks are under way to extend the Oyster card scheme to train stations in Hertfordshire.
The move could mean commuters will be able to use the Oyster card on First Capital Connect services as far out as St Albans, Welwyn Garden City and Hertford North.
The talks are between the Department for Transport (DfT), First Capital Connect (FCC) and Transport for London (TfL) and they could mean Oyster being introduced next year.
It would mean the creation of a wider Zone 9 and, if FCC joins in, it could spread elsewhere.
Most of the time Oyster means the cheapest single fare and it's quick and convenient. However, a season ticket might still work out cheaper, depending on the pricing.
It certainly shows you that some train companies like Oyster and don't see it as a threat to their revenues.