Thames Festival 2011 celebrates river in central London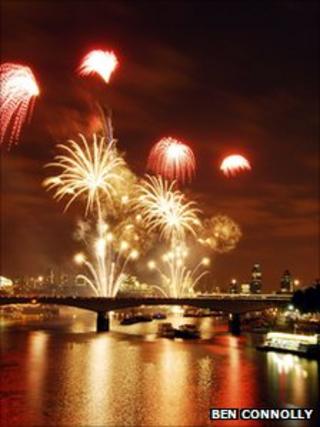 Thousands of people are expected to attend the Thames Festival, a celebration on the banks of the river in central London, this weekend.
Southwark Bridge will be closed and turned into an open-air restaurant and there will be a fireworks display at 21:45 BST on Sunday.
Activities have also been organised along the river banks between Westminster Bridge and Tower Bridge.
Markets, a mobile cinema and a night-time carnival are also planned.
The carnival will have more than 2,000 dancers, drummers and masqueraders.
Spectators have been advised to gather on Victoria Embankment for the best view on Sunday evening.
Singer Dionne Bromfield and hip-hop artist Ghostpoet are also appearing at the event, which City Hall has described as London's biggest free festival.
It is the 15th time the event has been held.