Sam Hallam murder conviction to go to Court of Appeal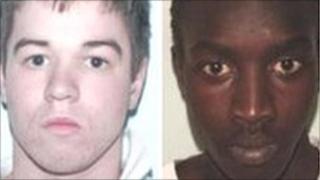 A man who was convicted of murdering a chef in east London is to have his case reviewed by the Court of Appeal.
Sam Hallam, of Hoxton, east London, was jailed for life in 2005 for killing Essayas Kassahun, 21, in Clerkenwell.
The Criminal Cases Review Commission (CCRC) has been assessing the case after new witnesses suggested Hallam, who was 17 at the time of the attack, was not actually at the scene.
There was now a "real possibility" the conviction would be quashed, it said.
The Old Bailey heard that Hallam was part of a gang of 40 people which was involved in the murder on the St Luke's Estate.
Mr Kassahun, who was Ethiopian, was attacked with spiked bats and knives after trying to save a friend who was the real target of the group, the jury heard.
He was stabbed in the head and died two days later, in October 2004.
'Range of concerns'
Hallam pleaded not guilty but was convicted the following year.
His family has insisted he was innocent and has been campaigning since the sentence was passed.
The CCRC said it had conducted an "extensive" investigation and had found a range of concerns.
Among these was "new evidence capable of casting doubt on the reliability of identification evidence at trial", it added.
It is unclear when the case will be heard by the Court of Appeal.
Bullabek Ringbiong, then 20, from Hoxton, was also jailed for life for the murder and told to serve a minimum of 15 years.
Another man, Scott White, 17, also from Hoxton, was convicted of conspiracy to cause grievous bodily harm and was sentenced to eight years' youth detention.