Richmond and Kingston plan to merge children's services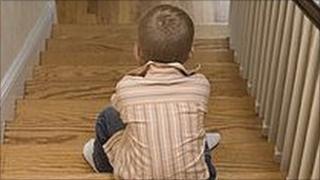 Richmond and Kingston Councils are looking at plans to merge their children's services.
Initial proposals for jointly providing services like adoption, fostering and special education needs were approved by councillors in Richmond.
Merged services will be provided by a new not-for-profit company run by senior officers from both boroughs.
"Improved" services would be delivered at "reduced cost" by cutting management and administrative expenses, it said.
The Conservative-run Richmond Council said councillors voted to form a new social enterprise company, Achieving for Children, which will work with schools, GPs, private and voluntary sectors to provide services.
But it will make a final decision about the firm and the merger in November.
Lord True, leader of Richmond Council, said: "We have to look at new ideas in a difficult economic climate, but the concept is justified by principle as much as the efficiency savings, although those could reach £2m.
"If the work we are carrying out with Kingston at present is successful, and I am confident it will be, our children's services will be the first major service that we deliver in this new way."
Kingston Council, run by Liberal Democrats, has already given go-ahead to initial proposals.