Wandsworth Council to offer £50,000 deposits to tenants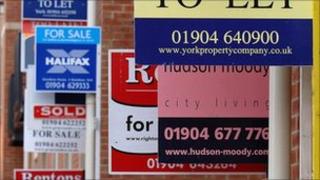 A London council is to help families get on the housing ladder by offering tenants and first-time buyers £50,000 deposits.
Wandsworth councillors will discuss plans to set up a special "deposit fund" to help low-income families.
Last month the new leader of the council promised to lead a "radical reform" of housing in the borough.
Councillor Ravi Govindia compared the deposits plan to Right to Buy pioneered by Margaret Thatcher in the 1980s.
The discount scheme was reduced from a maximum of £38,000 in 2003 to £16,000 last year.
Council figures show that last year seven tenants in Wandsworth bought their homes, compared to 274 in 2003.
Financial muscle
"We have a real problem in London in that low and middle-income working households are towards the back of the queue when it comes to social housing, yet they do not have the financial muscle to get onto the property ladder," said Councillor Govindia.
"Just as Right to Buy inspired a generation of people into home ownership back in the 1980s, this is about creating new ideas so that their children can grasp the same opportunities.
"Our aim is to substantially increase housing choice for families in our borough who can no longer or should no longer rely on the 'Bank of Mum and Dad'."
The council is to lobby Government for the financial freedom to create a "deposit pool" funded from the sale of council housing and future development.
Initially, interest-free deposits of up to £50,000 would be repaid back into the fund once the property was eventually sold.
The council is also calling on the Government to give tenants the freedom to use their Right to Buy discount to buy in the private sector, freeing up social housing for other families.
Councillor Guy Senior, cabinet member for finance, said the scheme would make it easier for a new generation of families to get on the housing ladder.
Marlene Price, vice-chairwoman of the borough residents' forum, said: "Council homes were always meant to cater for working people. But over the years it's become much harder for a working household to get to the front of the queue.
"People who go out and work deserve a fair chance of living in a council home and the system needs to reflect that."
The proposals will be discussed by councillors on Thursday.