Metropolitan Police 'Osman' murder warnings treble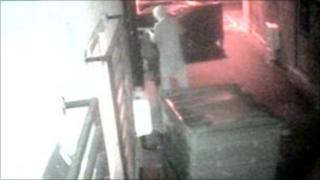 The number of warnings the Metropolitan Police issue to members of the public in danger of being murdered or seriously injured has almost trebled in four years.
When police receive intelligence that someone is under threat of serious harm or killing, they make contact and offer protection.
In 2007 some 137 people were contacted in this way.
But a BBC Freedom of Information request has found that by 2010 - the last year for which statistics have been collected - that figure had risen to 352. There has been a year-on-year rise in the number of warnings.
Darryl James is a former gang member who turned his back on crime. He now campaigns to steer youngsters away from gangs.
Mr James thinks the increase in warnings could be being driven by increasing gang feuds in London.
He said: "Gangs are under a lot of financial pressure right now, like everyone else.
"There's always a new Porsche or a new £300 pair of jeans to buy. Gangsters need to get those to maintain their status.
"But all these things are getting more expensive."
He continued: "It's getting harder for gang members to make money.
"There used to be a bit of loyalty, it used to be you and your crew - but now everyone's just in it for themselves.
"Everyone wants to be the boss, gangs are fracturing."
Mr James said this meant feuds, vendettas and turf wars were increasing - resulting in the sort of contract killings the Met's warnings aim to disrupt.
"It's dog eat dog out there - friends are turning on friends," Mr James said.
In May Santre Gayle, now 16, was jailed for the contract killing of young mother Gulistan Subasi in Hackney.
He received £200 - which he used to buy a designer baseball cap.
Last year Mr James's cousin, Wayne Powell, 39, was shot dead in Chingford, Essex.
Mr Powell was sitting in his black BMW when a lone gunman approached the vehicle. The victim got out of car to escape but was shot.
Mr James said: "That was a hit. They shot him five times in the back.
"It shows that police warnings may be able to stop some of these contract killings, but they'll never get them all.
"People are becoming much more brazen."
The alerts used to be known as Osman Warnings.
They came into force after a legal ruling that police have a "duty of care" to warn people they are in danger - even if they are known criminals.
That followed the high profile failure to protect Ahmet Osman, a pupil shot and wounded in 1988 by disturbed teacher, Paul Paget-Lewis. Ahmet's father and two others were killed in the attack.
Paget-Lewis - convicted of manslaughter on grounds of diminished responsibility - told police: "Why didn't you stop me before I did it? I gave you all the warning signs."
It was then that police, who had to pay £20,000 compensation to the Osman family, began issuing the warnings.
The Osman family were represented by lawyers Christian Kahn.
Sarah McSherry, head of the firm's actions against police department, said: "The case established the positive obligation to protect life where there is a real risk to a named individual.
"The case had widespread ramifications. One of the steps police took was to impose 'Osman warnings' in cases where they became aware of a risk through intelligence, such as informants.
"They would then inform that person in a letter and tell them the steps they could take."
'Willingness for action'
Of the rising numbers, she said: "It's a sign that the Osman ruling has filtered down and that the state is aware of its obligations.
"Thankfully they are probably taking more steps to warn people. It can only be of benefit to society."
The Met claimed the rise was partly down to a change in the way they recorded processes.
However, they failed to confirm when this change came into force. This means it is impossible to assess what impact this had.
A spokeswoman said: "The rise in figures could be attributed to a number of factors, including the fact we have carried out a review of both our recording processes and the circumstances under which the notices are issued.
"This review of circumstances has seen our policy extended to include threats that would amount to serious harm.
"This willingness to take action on a lower threshold of harm has placed greater emphasis on harm-reduction policing activities."
She would not elaborate on other "factors" that have led to the rise.