London 'losing its green gardens', wildlife trust says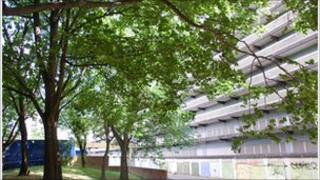 London is losing a significant amount of its green gardens, a report by a wildlife charity has claimed.
The London Wildlife Trust took aerial photos of 1,292 garden plots across London in 1998-99 and between 2006-08.
New analysis of the data showed London's vegetated garden land fell by 30 sq km to 220 sq km over that period.
Green space was being lost to more decking and paving in city residents' gardens and to housing developments across the capital, the report said.
The equivalent of 500 gardens were being lost to new housing development on average each year in the capital, according to the report.
"As established by this report, London's gardens cover a vast area. But the speed and scale of their loss is alarming," said charity London Wildlife Trust chief Mathew Frith.
"It has never been more important that Londoners understand the value of our capital's gardens.
A spokeswoman for the Wildlife Trust said it had taken since 2008 to analyse the photographs and compile the report.
The study showed that a total of 24% of the capital was made up of private garden land - an estimated 3.8 million individual garden plots.
The research was conducted in partnership with Greenspace Information for Greater London and the Greater London Authority.